---
God's Heart Radio will present the truth
of God's good nature and character through different available formats to the listeners, such as biblically sound teaching's, praise and worship music, and believer's testimonies ( Revelation 12:11 ), as well as other means that will present the truth of Gods good nature and character.
We want all born again believers to know who they are and what they truly have in Christ in order to manifest Him to the world.
Colossians 3:16  , 2 Timothy 3:16 – 17,  2 Corinthians 1:20 &  James 1:17
We believe:
1)  That all  Bible scripture is given by inspiration of God  to man, the absolute authority for doctrine, for reproof, for correction, for instruction in righteousness, that the child of God may fulfill  his or her purpose and destiny to help grow and impact the Kingdom of God by manifesting Jesus through relationship with God  (2 Timothy 3:16).
2)  We believe in one true God who exists as three persons; the Father, the Son and the Holy Spirit.
3)  We believe that Jesus Christ is the one and only Son of God, who was born of a virgin by the Holy Spirit, lived a sinless life as a man and choose to die as a perfect sacrifice for all the sins of the world past, present and future.  God raised Jesus from the dead and He now sits at right hand of the Father interceding for all who profess Him by faith as their Lord and Savior giving them eternal life (relationship with God) here on earth and in the heaven to come (Matthew 6:10,  John17:3,  Romans 3:23, 6:23,   Ephesians 2:8,  1 John 4:17).
4)  Baptisms:
The Holy Spirit baptizes us into the Body of Christ uniting all born again believers in faith (1 Corinthians 12:13,  Galatians 3:26-27).
Jesus baptizes us in the Holy Spirit to empower us for ministry with the evidence of speaking in tongues (Prayer love language between you and God the Father) and to flow in the gifts of the Spirit in the church. (Matthew 3:11,  Mark 16: 16 – 20,  Book of Acts,  1 Corinthians 12, 13, Jude 1:20, etc.)
Water baptism is an outward demonstration (dying to self and be raised as a new creation in Christ) of believers professing Jesus as their Lord and Savior to the church and the world (Matthew 3:13-17,  28:18-20, Mark 16:15-16,   Romans 6:3-5,  2 Corinthians 5:17).
5)  Divine Healing –  We believe that divine healing is provided for all born again believers in the atonement of Jesus Christ (Isaiah 53:4- 5,  Matthew 8:17, 1 Peter 2:24,  Hebrews 13:8).
6)  We believe that Jesus Christ will return for His Bride the Church as is recorded in scripture (John 14:3,  1 Thessalonians 4:13–18,  1 Corinthians 15:51-58).
7) We believe in Heaven and Hell. Heaven will be where all born again believers spend eternity after death.  All those who reject the free gift of salvation offered through faith in Jesus Christ in this life will spend eternity in the lake of fire, but worst of all will spend eternity separated from a loving God (John 14:6,  Acts 4:12,  Hebrews 2:1-3,  9:27,   Revelation 20:11-15,  21:1-8).
Note: It is difficult to put everything we believe in this statement of faith. You will learn more as you listen to our teachers who we believe teach from the very heart of God. Our hearts desire is that you deepen your relationship with God and learn to walk in the abundant life he provided for you through Jesus Christ.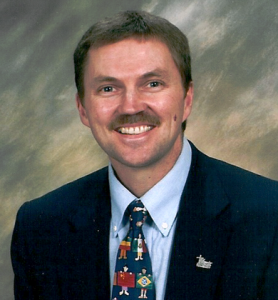 "You don't plan a business/ministry; you go to the mountain and hear God's Plan"
My name is Robbie Gammon.   I'm the founder and CEO of God's Heart Radio Ministries.  I believe this radio station is going to be a great source of encouragement and we want it to challenge you to go deeper in your relationship with Jesus and our Abba Father.
Now, I would like to share my story of how God birthed this radio station idea in me to help grow and impact Kingdom.
I remember after accepting Jesus Christ as my Lord and Savior at the age of 31.  I would listen to the radio and all it did was glorify the world.  Then one day while surfing through the radio stations, I found a contemporary Christian station which was giving praise and glory to God that really bore witness with my spirit.
After coming to Charis Bible College (CBC) and gleaning from Andrew Wommack and other teachers at CBC, the Word was poured into me and I meditated on that Word until it became real or life to me, revealing the goodness of God's true nature and character.   Now when I hear a song that doesn't line up with God's   good nature, I realize it's not biblical and misrepresents my ABBA Father (Daddy).  Such songs include verses such as "The Lord gives and takes away", yet the truth is Jesus came to give life.  It is Satan who steals and takes away (John 10:10).  Another song states "Even if the healing doesn't come".   That goes against the Bible, which tells us God always heals (Psalm 107:20, 1 Peter 2:24, Act 10:38, etc.).  One more states  "I'm desperate for you"  which  goes against the truth that God is always with us and will never leave or forsake us  (Joshua 1: 5, Hebrews 13:5, James 4:8, etc.).  Listening to these songs would sometimes provoke me to yell at the radio saying "NO! That is not true! Get behind me Satan!"
On a side note, I would like to say that all of us who profess Jesus Christ as our Lord and Savior are a part of the Body of Christ and we need each other.  In no way are we at God's Heart Radio Ministries condemning other contemporary stations.  We just want to challenge believers to let the Bible get in the way of what they believe and see God's true nature and character though the life of Jesus who is an exact representation of the Father.  It is important to note that Jesus did only what the Father told Him to do.  Nowhere in scripture did Jesus turn anybody away who was seeking healing.  The only time Jesus could not heal was when there was an atmosphere of unbelief.  Hebrews 13:8 tells us that Jesus is the same yesterday, today and forever.  It would be wrong for Jesus to heal in His days while on the earth and not today.  That would make Him a respecter of persons, but the Bible tells us several times that He is not (Deuteronomy 10:17, Acts 10:34, Romans 2:11, Ephesians 6:9, etc.).  God can not lie.
My Healing Testimony
I had been installing floor covering for about twenty years plus running 15 to 20 miles a week on hard surface roads when I started having major problems with my knee.  The swelling in my knee was as big as a softball.  The doctor prescribed six weeks of physical therapy because he wanted surgery to be a last resort.  I did the six weeks of therapy and my knee was a lot better so the doctor released me. Two weeks later, I started having knee issues again.  I knew if I had surgery the knee would never be 100% again.
I had been watching Andrew Wommack on the Gospel Truth TV program.  He was teaching on healing and how God wants us well, along with several testimonies of people who believed and received their healing (Revelation 12:11).
I had recently received the baptism of the Holy Spirit and my prayer language at a Gospel Truth Seminar that Andrew was having in Richmond, VA.  I started praying and meditating on healing scriptures until I knew that I knew in my heart that I was healed.  I received my healing instantly, but it was manifested progressively.  I knew that God had provided for my healing in the spirit realm and that I was to use the laws of faith (Hear, Act and Speak the Word) to appropriate my healing to manifest in the physical.  I would go to the gym and run half mile to a mile on the treadmill.  In the natural I was in pain, but I knew I was healed by Jesus's stripes over 2000 years ago.  I would quote scriptures to help release the faith of Jesus that was inside of me.
Three months later, I was running five to six miles a day, pain free.  Two months after that I won my first 5K race and repeated as champion the next year. I have also received a healing for a skin condition. God is so good!!!
It was sunset on Friday, September 14, 2012 when I was going on my usual run at a nearby school track.  It has an awesome view of Pikes Peak and the Rampart Range mountains, which makes for awesome sunsets.  I typically run for a few miles, and then I just walk for a mile or two praying in the spirit and listening to God.  I sensed the Lord saying to me, "you know Robbie, I don't like being misrepresented either. People need to know the truth about me. You could do this Robbie with my and the family's help." The Lord was referring to getting the truth about His true nature and goodness out through a biblically sound radio station.
I would like to take a moment here to thank and acknowledge a special brother in Christ, Bill Fries whom God has sent to take on the technical duties here at God's Heart Radio and without whom, none of this would be possible.  Bill has caught the vision here and God is using him to bring GHR to fruition.  I would also like to thank Bill's lovely wife Lila who has so graciously allowed Bill to take time for this ministry.
I would like to thank Rigel and Jenna Garcia ( Orion Productions ) for their website and marketing expertise.
I would like to especially thank Karen Tinger (bookkeeping), Stephanie Thorn and Jerry and Margaret Fink who have been a great source of encouragement and whom God used to help lay the foundation for God's Heart Radio Ministries.
God's Heart Radio  which we believe has an accurate revelation of  God's true nature and character will be a blessing  to the body of Christ, and especially the world, which deep down wants to believe there is a God and that He cares about  them (Romans 1, 2:4, James 1:17 etc.).
This is what we believe the Lord wants us to do here – to start a radio station that will share God's Heart, His true nature and goodness and love to all mankind.
GHR will feature teachers and artists with established ministries and Charis Bible College alumni teachers and artists who will be launching their ministries.
Our GHR website will provide links to all these ministries for you to access their teachings, music and resources.
Why God's Heart Radio?
What is God's Heart?
Well, quite simply, it's YOU!
You are the center of God's universe.  He knew the spirit part of you (which lives for all eternity) before you were formed in your mother's womb and before the foundation of the world was laid.  You were created for God's pleasure and to have an intimate relationship with Him through His Son Jesus and the Holy Spirit.
He wants you to know Him within the context of a good parent-child relationship; to know Him as Abba Father (which by the way means Daddy).  His perfect love far exceeds any love an earthly father could have for his child.  He can be a Father to the fatherless and a Father to those who have been abused by their fathers.  He can heal all the hurts and wounds from your past and make you a new creation if you let Him.  He can fill you with a joy, peace, contentment and completeness that pass all understanding.
We at God's Heart Radio want the whole world to know  just how good God really is and what he truly accomplished through the atonement of Jesus Christ. Not just the heaven to come, but to experience heaven on earth (Matthew 6:10).
Thank you for walking in the cool of the day with God's Heart Radio.
God bless!

Robbie Gammon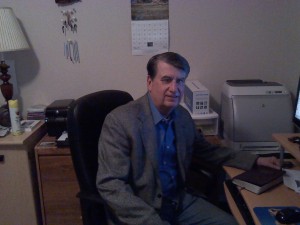 Let us not grow weary while doing good, for in due season we shall reap if we do not lose heart.
Galatians 6:9
My name is Bill Fries.
Through God all things are possible. 5 years ago if someone was to tell me I would be programming an internet radio station, they might as well tell me I was going to the moon.
It is not a very complex story, I was an Engineer in the technical industry for many years. One day, the layoff came and eventually the company folded. I began the journey of becoming a new creature in Christ. Mywife and I just moved to Vermont from Colorado. (We left with a friends prophecy that we would some day return). My  wife started watching and sharing with me The Gospel Truth with Andrew Wommack. 18 months later, my wife informed me that her and her girlfriend were called to Charis Bible College, Colorado. OK…. Away they go!
6 months later, in May, I returned to Colorado to find myself also starting CBC, Hmmm…
I met Robbie that first and second year more as an acquaintance. That third year we were both in the school of business, with different projects. By this time God had put it on my heart that I was to go back to the world using the technical talents the Lord had blessed me with.
The radio station needed technical help if it was to go anywhere. I became employed at Andrew Wommack Ministries, and therefore for the time being staying in the Colorado Springs area.
I thought, what a better way to serve the Lord as a good steward. What a better way to re-enter the world (God's destiny for me) by contributing my technical expertise to God's Heart Radio Ministries.
The rest is history. Mark 16:15 says it all:
"Go into all the world and preach the gospel to every creature"
Galatians 6:9 is real. And I thank God that I am part of God's Heart Radio Ministries. Blessings.